Urge Senate to Vote to Repeal So-Called 'Cadillac Tax'
The IAM is urging members of the United States Senate to support the bipartisan Middle-Class Health Benefits Tax Repeal of 2019, H.R. 748. Click here to take action to repeal so-called 'Cadillac Tax"
The House of Representatives in July voted ove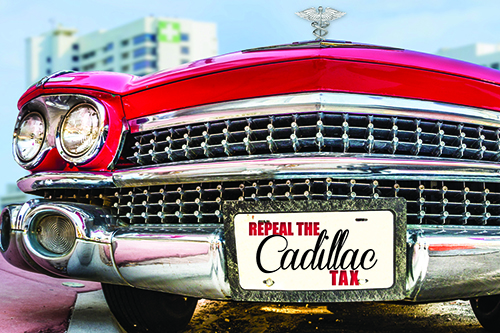 rwhelmingly to repeal the 40 percent health benefits tax on high-cost employer-sponsored healthcare known as the "Cadillac tax" that was scheduled to begin in 2022. The tax would slap a 40% levy in 2022 on the value of employer-sponsored health insurance plans above $11,200 for single coverage and $30,100 for family policies. The idea was to help control costs by putting a brake on the value of health insurance plans, but the burden would likely fall on workers.